c

Expand All
C

Collapse All
Game FAQ's
W = Move Forward A = Move Left S = Move BAckwards D = Move Right Space Bar = Jump
NFT FAQ's
A non-fungible token (NFT) is a unit of data stored on a digital ledger, called a blockchain, that certifies a digital asset to be unique and therefore not interchangeable. NFTs can be used to represent items such as photos, videos, audio, and other types of digital files. Access to any copy of the original file, however, is not restricted to the buyer of the NFT. While copies of these digital items are available for anyone to obtain, NFTs are tracked on blockchains to provide the owner with a proof of ownership that is separate from copyright.
WWW Token FAQ's
Get the Trust Wallet app!
Buy, store, collect NFTs, exchange & earn crypto.
Join 10 million+ people using Trust Wallet.
WWW Tokens are Digital Assets created within the Binance Smart Chain Network.
Trust Wallet supports several blockchains where tokens are being issued.
---
Step 1. Add Custom Token
Tap on the toggle sign on the upper right corner of the main Wallet screen.
Scroll all the way down the list to the bottom and click on "Add Custom Token" Button.
---
Step 2. Token Information
After clicking Add Custom Token, you will see the screen below. Click on Ethereum and change network to Binance Smart Chain.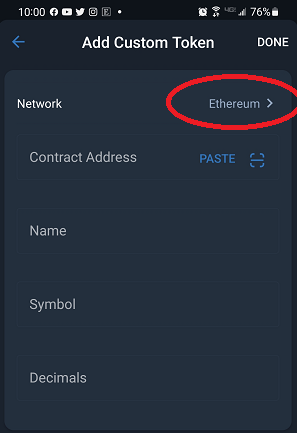 After Changing network to Smart Chain,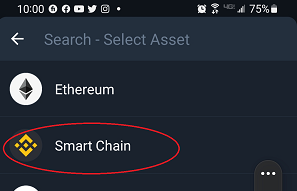 Click on "Smart Chain" since this is a token that resides on the Binance Smart Chain. Should look like the image below after changing network and going back to add token screen. Notice network is now "Smart Chain" now, you can proceed to enter WWW Token information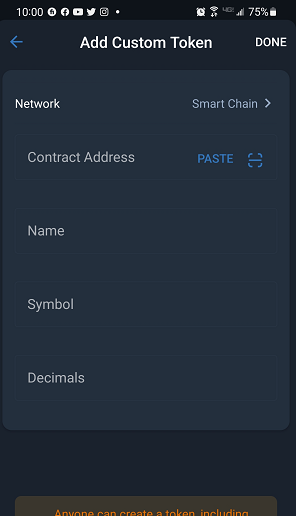 Copy the Contract Address below and Paste it in the Contract Address Field: 0x06Ade336A458365E529A6659c6253B461d4a9b50
OR
You can scan the QR code below to have the correct information populated automatically.
In the add Custom Token screen click on the QR Code Scanner Button.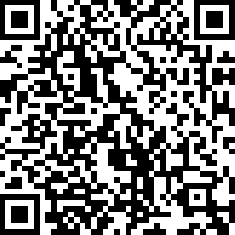 Name: World Wide Web Token
Symbol: WWW
Decimal: 18
Tap on "Save" or "Done" to continue.
Important!
Make sure you are on the BSC Network (Smart Chain) if you want to interact with WWW Token and that the information you entered is correct or it will show incorrect balances if they are not properly filled.
You have successfully added WWW Token to trust wallet.
If the token is not yet listed on CoinMarketCap, the price information will not show up yet. WWW Token logo will be updated on trust wallet once it reaches 1000 Wallet addresses.